All of our leagues are for mature people who like to play in structured leagues.
All players are placed in leagues based on game play ability
If your an elite player or a beginner we have a league for you.
A veteran community member explains to you how everything works.
THE OPEN 3 LEAGUE (O3L) HOW IT WORKS
The NHOL O3L League is a 3vs3 League open to anyone who wishes to play drop in 3vs3 or 6vs6 games
with NHOL Community Members against NHOL Community Members.
Anyone wishing to play must register with the NHOL Registration Form before they may play.
We welcome any of your own teams or group of friends all they have to do is register.
Once registered they can join the Groupme Chat Room for the O3L
Once that is completed you are ready to play.
Teams are eligible to play using 2vs2 - 3vs3-4vs4(With goalies) in EASHL 3vs3 mode.
4vs4- 5vs5- or 6vs6 in EASHL 6vs6 mode.
Once a group of community members are ready to play one player will insert all names into the O3L Randomizer.
LINKS RANDOMIZERS
2 VS 2 ----- 3 VS 3 ----- 4 VS 4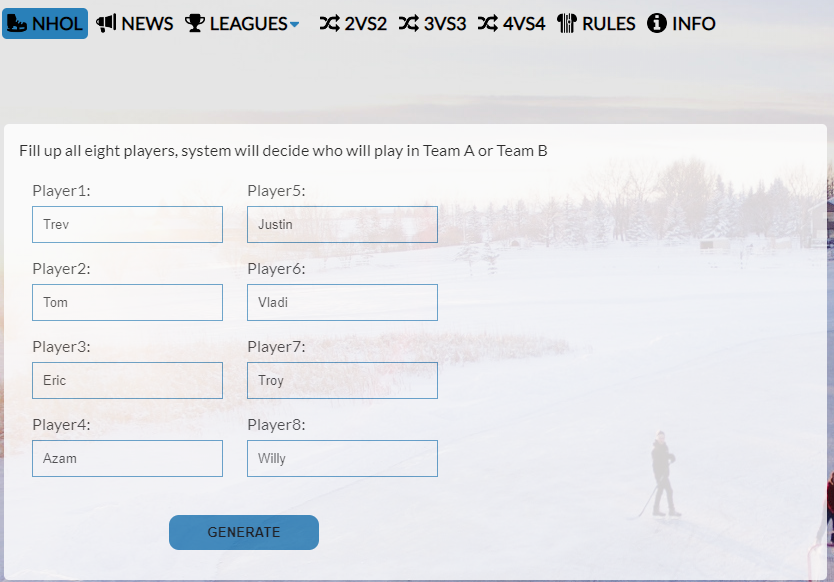 Once the names are entered click GENERATE and the teams will be listed below,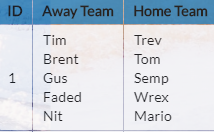 The O3L Summary Link
Once Teams are assembled the Captains of each team will fill in the Team List.
Use two lines if 8 or more players.

THE GAME MAY NOT BEGIN UNTIL ALL PSN NAMES ARE LISTED ON THE GAME REPORT LIST


The O3L Summary Link
| | | | |
| --- | --- | --- | --- |
| 1-To begin the game go to EASHL in the NHL19 Game and Play | 2-Scroll to the EASHL Box and Enter | 3-Click the Drop In Box | 4-Play 3V3 |
5-Choose A Position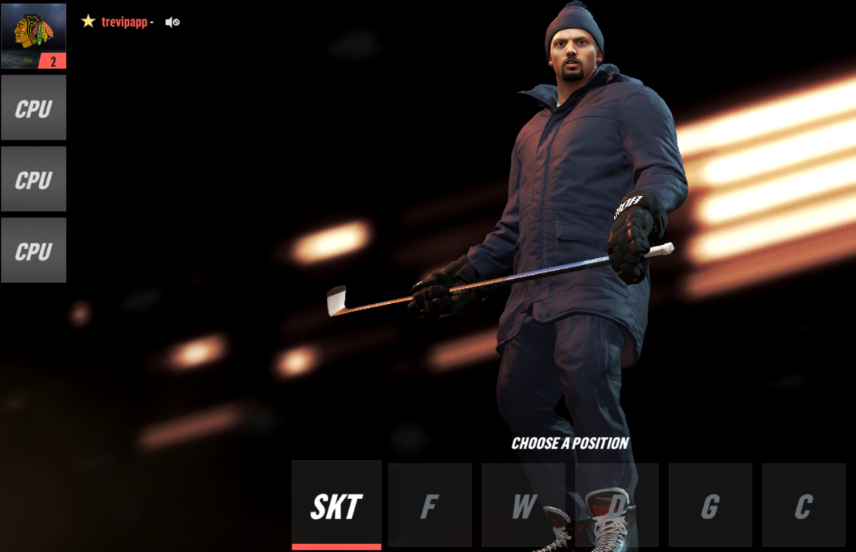 Your Team Captain Will Send You an Invite By Clicking L1



Invite 1 or 2 Friends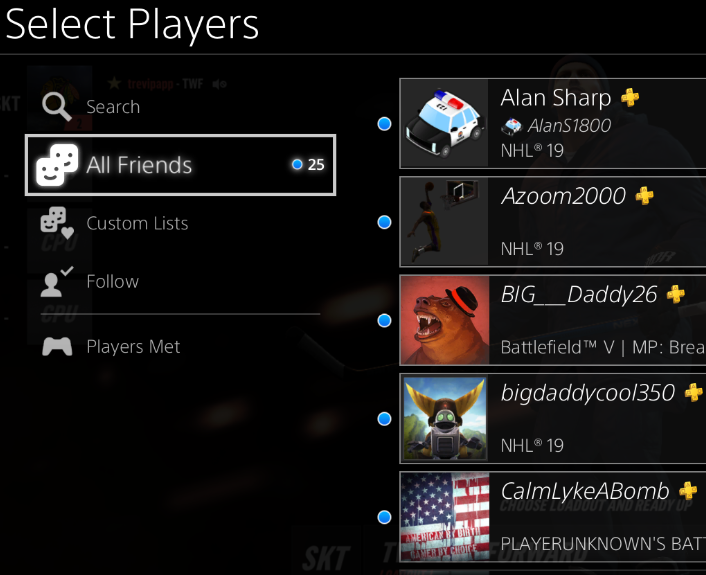 | | | |
| --- | --- | --- |
| The room leader will set the matchmaking settings | The setting should be set to private by the matchmaker | Settings should be 4-10 characters and relayed in the chatroom to the opponents |
Once the game is played the winning team should enter the score on the report form


THE O3L WEBSITE LINK
On the O3L Website each player starts with a O3L Rating of 1500.
| | |
| --- | --- |
| SCORES AND MATCHES ARE POSTED TO THE O3LWEBSITE | LEADERBOARDS ARE BASED BY RATINGS |
INDIVIDUAL PROFILES LIST
WIN/LOSSES
GOALS FOR/AGAINST
YOUR INDIVIDUAL RATING STARTING AT 1500



ACCESS ANY PLAYERS PROFILE BY CLICKING THE NAME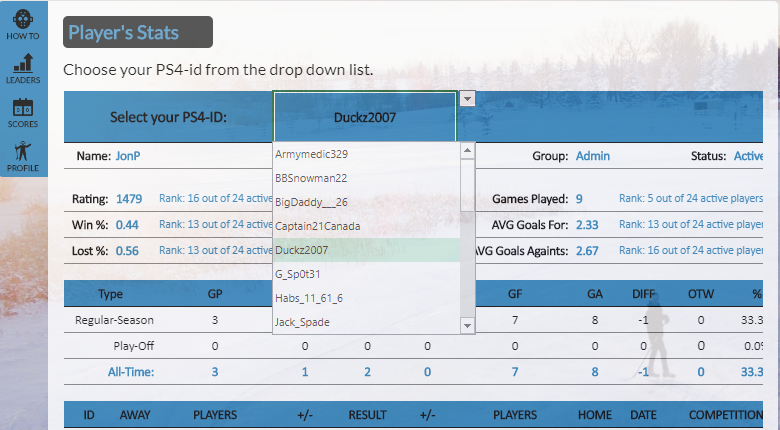 O3L PLAYOFFS
Playoffs will take place every 2 months with the first playoff scheduled for the weekend of April 26 April 28
Team Captains will be assigned from anyone who requests to be declared a Captain.
The Captain will assemble his team from any NHOL Player who has played a minimum of 10 O3L games during the 2 month period.
Each team must have a minimum of 5 players on their team's roster.
Each series will be a Best of 5 games.
Each series will be played at the designated time in its entirety.
The time will be posted 2 weeks prior to the tournament start.
The Team Captain will determine who plays each game.
Each team member must play at least 1 game per series.
The winning tournament team will receive 5 $20 PSN Gift Card Codes.
The 2nd place tournament team will receive 5 $10 PSN Gift Card Codes.
O3L END OF SEASON PRIZES
The top 5 players with the most games played at the end of each edition of EA NHL game will each receive a $10 PSN Gift Card Code.
O3L MEMBER HISTORY
All players will have their Member Lifetime History Profiles Updated with Wins/Losses Goals For/Against and their Rating.
At the start of each new release each year the rating will be reset, but overall stats will be compiled forever.
NHOL Groupme Chat App Rooms

All of our games are scheduled using the free chat app called Groupme owned by Microsoft.
You may join any open room you wish to join, otherwise you will need an admin to invite you to the invite only chatrooms.
Once you send in your registration form a league administrator will email you and set you up in out appropriate Groupme chat room


This site is not recognized, sponsored, endorsed or affiliated with the National Football League (NFL), National Football League Players Association (NFLPA),
National Hockey League (NHL), National Hockey League Players Association (NHLPA), Major League Baseball (MLB), Major League Baseball Players Association (MLBPA),
FIFA, National Basketball Association (NBA),National Basketball Players Association (NBAPA) Sony Corporation, Playstation or EA Sports.
All NFL, NHL, NBA, MLB, and FIFA team logos are registered trademarks of the NFL, NHL, NBA, MLB, FIFA and their respective clubs.
Copyright Leaguesonline.net 2015-2016-2017-2018-2019
All rights reserved.